Everett Washington Pressure Washing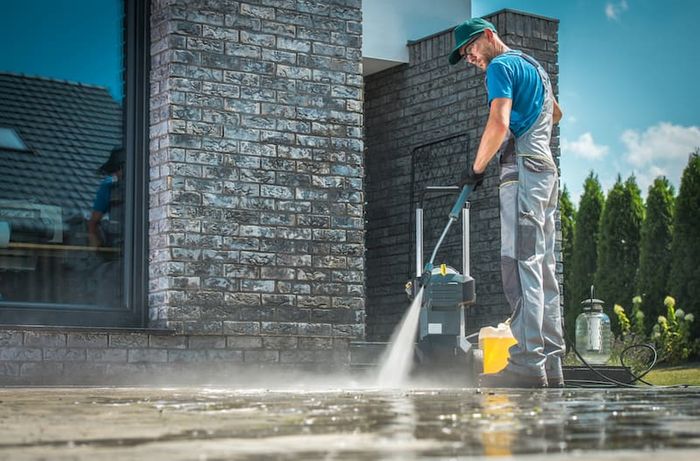 SUPERB EVERETT PRESSURE WASHING SERVICES TO HELP MAKE YOUR HOME LOOK AND FEEL ITS VERY BEST
Professional pressure washing comes with a whole host of fantastic benefits that you can enjoy, so why not work with the number one exterior cleaning company in Everett and the surrounding areas? Our team will thoroughly clean your exterior surfaces from top to bottom, revealing a much better look and feel that lasts far longer than the results you get when manually scrubbing down your surfaces by hand. If you're looking for a greener way to keep your residential property clean, we're happy to say that our methods are safe and environmentally friendly. We don't use any harsh chemicals or cleaning techniques to achieve our fantastic results, so you can rest easy knowing that your home is in capable hands.
If you're looking for any of the following residential pressure washing services for your Everett area home, the team of exterior cleaning experts here at GWP Soft Wash LLC has got you covered:
Brick washing
Concrete cleaning
Gutter cleaning
House washing
Roof washing
Window cleaning
NEED PROFESSIONAL PRESSURE WASHING TO IMPROVE YOUR EVERETT AREA HOME? GWP SOFT WASH LLC CAN HELP!
When you treat your Everett area home to any one of our professional pressure washing services, you're in for top-of-the-line results at an affordable price point that won't break the bank. Keeping your home clean, strong, and healthy should be an achievable goal for everyone, and our mission is to make our line of high-quality services as accessible as we possibly can. Aside from instantly boosting the overall look and feel of your property, our services also provide benefits such as stronger, healthier surfaces, higher property value, and even reduced need for manual maintenance in-between visits from us!
FOR CLEAN AND STRONG ROOFTOPS IN EVERETT AND THE SURROUNDING AREAS, CHOOSE OUR TOP-NOTCH ROOF WASHING SERVICE FOR YOUR HOME
Are you tired of those unsightly black, streaky stains detracting from the overall appearance of your Everett rooftop? Do you have fuzzy green moss slowly wearing down the structural integrity of your shingles? If so, our expert roof washing service is the perfect solution for you and your residential property. Dirt and grime can wear down your shingles over time when left unwashed for too long, and organic growth such as moss, mold, and mildew can cause even further damage down the line. Our team of experts can take care of all of these problems and more, so give us a call today to get started!
Not in Everett? You can also find us here:
Bellevue
Everett
Kirkland
Lake Stevens
Lynnwood
Mill Creek
Monroe
Redmond
Snohomish
Woodinville
GET A QUOTE TODAY WITH YOUR LOCAL PRESSURE WASHING COMPANY IN SNOHOMISH