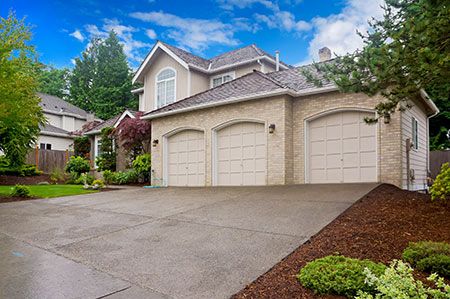 CONCRETE SEALING TO PROTECT YOUR CONCRETE SURFACES IN SNOHOMISH
Are you looking for professional concrete sealing in Snohomish? The pressure cleaning experts in Snohomish offer premier concrete sealing for all your concrete outdoor surfaces.
Concrete sealing is the best way to protect your concrete from damage. Your concrete is made up of thousands of tiny pores. These pores can be damaged when contaminants like water, dirt, or bacteria get into them. Instead of simply dirtying your concrete, these contaminants start to break down the structure of your concrete and cause cracking and breakage.
Our concrete sealing experts know that to ensure your concrete is protected to the best of our abilities, you should invest in professional concrete cleaning before we work on concrete sealing. This ensures that no contaminants are left behind in the pores of your concrete when we work on your concrete sealing project. The best way to keep your concrete clean and clear is to contact our pressure washing company.
CHOOSING YOUR CONCRETE SEALANT
Choosing a concrete sealer for your outdoor concrete surfaces can seem impossible. But the experts at GWP Soft Wash LLC are here to help with all your concrete sealing projects. We will help you choose between the main concrete sealing options and apply the sealer, so you don't need to worry about if your concrete sealer is properly applied. As we only use industry leading products, you can be confident that your sealer will last for many years.
You can choose between:
Natural Sealers
Enhancing Sealers
Color Sealers
Natural look sealers are a great option when you want to preserve the natural look of your concrete while providing an outstanding level of protection. The sealer is penetrating, breathable, and has excellent stain resistance from common contaminants such as oil.
Enhancing sealers alter the look of the surface, such as providing a glossier or wet looking finish. GWP Soft Wash LLC applies an enhancing sealer that is durable and won't increase the slip rating of your surface.
Color sealing is a great option when you want to rejuvenate a surface or completely change its appearance. Our premium color sealing service will provide a durable coating that won't wear near as quickly as cheaper concrete paints.
GET A QUOTE TODAY WITH YOUR LOCAL PRESSURE WASHING COMPANY IN SNOHOMISH