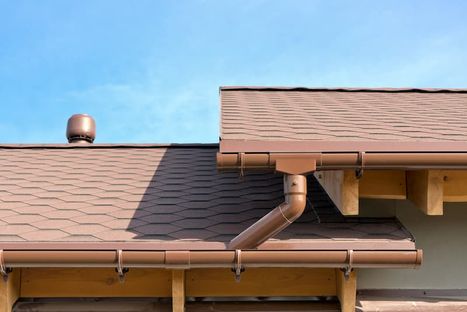 GENTLE ROOF WASHING TO SAFELY CLEAN YOUR SNOHOMISH ROOFTOP
Manually cleaning your Snohomish rooftop can be a tough job to take on by yourself, especially if you own a multi-story home, so why not let the number one roof washing experts here at GWP Soft Wash LLC do the work for you? We can get rid of dirt, grime, organic growth, and more from your shingles in order to ensure that they stay strong and healthy all throughout the year. You'll get the most phenomenal results when you choose to work with us, and as the leading providers of top-notch pressure washing for Snohomish and the surrounding communities, you can rest easy knowing that you and your property are in good hands. To get started right away on your next big exterior cleaning project, give us a call at 206-250-9722 today!
GWP SOFT WASH LLC: YOUR NUMBER ONE SOFT WASHING SPECIALISTS
If you're at all worried about our cleaning methods being too powerful or unsafe for a delicate area such as your rooftop, you can rest assured that we've got you covered. For our expert roof washing service, we'll use the gentler soft washing method to ensure that your Snohomish shingles aren't damaged during the exterior cleaning process. With soft washing, we use a much lower pressure setting paired with a high concentration of eco-friendly chemicals to safely clean your rooftop to absolute perfection!
Need a helping hand to get your Snohomish gutters and downspouts in check? In addition to roof washing, our experts also offer high-quality downspout and gutter cleaning at an affordable price!
SOFT WASH ROOF CLEAING
Soft wash roof cleaning is a safe and effective method of removing dirt, debris, and stains from your roof without causing any damage. Unlike traditional pressure washing, soft wash uses a low-pressure application of cleaning solutions to gently break down and remove dirt and grime. This not only ensures that your roof is thoroughly cleaned but also prevents any potential damage to your shingles or other roofing materials. Soft wash roof cleaning is also eco-friendly, as it uses biodegradable solutions that do not harm the environment. For these reasons, soft wash roof cleaning is a highly recommended method for maintaining the appearance and longevity of your roof.
COMMON ROOFING ISSUES AND HOW EXPERT ROOF WASHING CAN HELP
For the very best results, you should treat your Snohomish rooftop to professional roof washing once every two to three years. This not only helps keep your shingles looking amazing from every single angle, but it's also the best way to ensure that your roof stays standing strong for many more years to come. Without our service or any other kind of routine maintenance, your shingles can fall victim to a number of problems that can cause even further issues down the line.
Here are a few common roofing issues that our expert roof washing service can help combat and prevent:
Unsightly stains. Staining can detract from the overall look and feel of your entire property, and it's important to keep your shingles clean on a regular basis. Unwashed dirt and grime can also weaken your shingles over time, so our service also helps maintain the structural integrity of your roof!
Pesky organic growth. If you've ever wondered what the root cause of those black, streaky stains are, it's most commonly due to a form of algae. Other organic growth, such as moss, can also wreak havoc on your shingles, and it's important to stop any potential damage at the source.
GET A QUOTE TODAY WITH YOUR LOCAL PRESSURE WASHING COMPANY IN SNOHOMISH