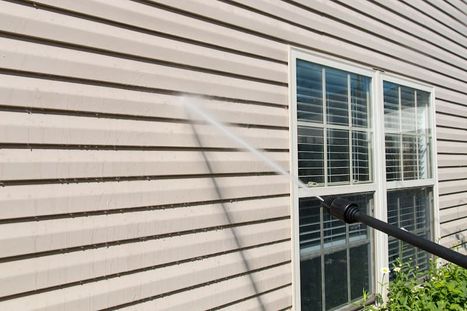 PROFESSIONAL HOUSE WASHING TO IMMEDIATELY UPGRADE YOUR SNOHOMISH CURB APPEAL
For a pristine home that looks absolutely flawless from every single angle, you simply can't go wrong with a professional house washing service for your Snohomish property. Our team provides the absolute greatest professional pressure washing for Snohomish and the surrounding areas, so you can always rely on us to be your go-to experts for everything pertaining to exterior cleaning and more. If you're looking for an effective and affordable way to boost your home's curb appeal almost instantly, this is it!
EXTERIOR RESIDENTIAL SURFACE CLEANING FOR CLEANER, MORE ATTRACTIVE HOMES
If you want the best-looking home on the block, look no further than our top-notch house washing service for your Snohomish residential property. While all of your exterior surfaces add to the beauty of your entire property, your home is always the main attraction. If your siding has seen much better days and you need an expert helping hand to help bring it back to life in no time flat, then expert house washing is a fantastic solution for you and your property.
Looking for the perfect way to keep your rooftop in prime condition all year round? When you treat your shingles to our roof washing service every few years, they'll look and feel better than ever before!
HOW OFTEN SHOULD I SCHEDULE MY HOME FOR A PROFESSIONAL HOUSE WASHING SERVICE?
For most Snohomish properties, scheduling your home for a professional house washing service once every year is generally enough to keep your siding looking and feeling absolutely flawless. It's the perfect way to preserve the appearance and quality of your siding all throughout the year, combating common issues such as dirt, grime, and organic growth before you're due for another wash.
However, there are a few factors to keep in mind when figuring out the best schedule for your individual circumstances, especially since there are several reasons why your home, in particular, may need additional washes for the very best results. If any of the following factors apply to your property or situation, you may need to schedule an extra house washing service or two throughout the year:
You live in a dry, dusty, and windy climate
You live in an area that sees more than its fair share of storms and inclement weather
You want to repair or renovate your siding and need to clean the area in advance
GET A QUOTE TODAY WITH YOUR LOCAL PRESSURE WASHING COMPANY IN SNOHOMISH