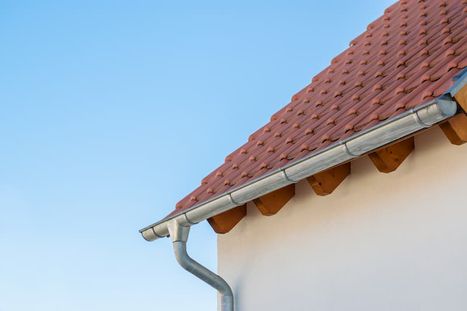 TOP-NOTCH GUTTER CLEANING AND DOWNSPOUT WASHING IN SNOHOMISH
If you're in need of an expert helping hand when it comes to keeping the gutters and downspouts of your Snohomish property in perfect working order, then the professional gutter cleaning service offered here at GWP Soft Wash LLC is the perfect solution for you and your home. As the leading provider of professional pressure washing for Snohomish homes, you can always count on our team to deliver fantastic results at an excellent price point that won't break the bank. You simply can't go wrong when you choose to work with us, so give us a call at 206-250-9722 today to get right down to business!
THOROUGH DOWNSPOUT WASHING TO CLEAR YOUR GUTTERS OF GUNK
If you're looking for the perfect way to take all the hassle out of gutter cleaning for your Snohomish property, then our service is an absolute must! We'll clear out any and all dirt, grime, and debris, such as sticks and leaves, in order to ensure that water flows freely through your gutters and downspouts. Draining rainwater properly is the number one goal when it comes to routine gutter maintenance, and our service is perfect for taking all the frustration and guesswork out of the process for you.
Are you looking to spruce up all of the upper areas of your Snohomish home? We also offer a gentle yet thorough roof washing service for cleaner, stronger shingles at an affordable price!
WHAT CAN HAPPEN IF I DON'T ROUTINELY CLEAN OUT MY GUTTERS AND DOWNSPOUTS?
We understand that gutter cleaning isn't the easiest or most desirable home maintenance task to undertake as a homeowner, and that can sometimes push it down to the bottom of the list of priorities. Unfortunately, without routine maintenance for your gutters and downspouts, you can end up with a whole lot of damage to the other areas of your Snohomish property. Your gutter system may only take up a small percentage of the overall property, but it holds a great deal of influence over the functionality of your entire home!
Here are some common problems that can arise without routine downspout and gutter cleaning that our top-of-the-line service can help you reduce, eliminate, and ultimately prevent:
Water damage to both the interior and exterior walls of your home
A cracked or weakened foundation
Pest and critter infestations in standing water
Rust staining on surrounding exterior surfaces
Wood and fascia board rot due to standing water spilling over
GET A QUOTE TODAY WITH YOUR LOCAL PRESSURE WASHING COMPANY IN SNOHOMISH