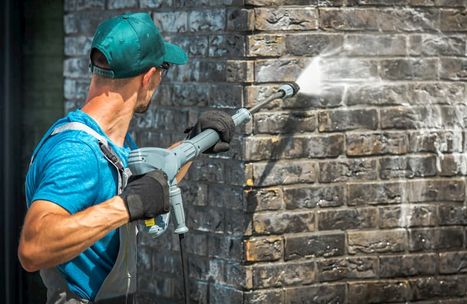 EXPERT BRICK WASHING AND MASONRY CLEANING FOR SNOHOMISH HOMES
If your residential masonry is looking a little worse for wear and could use a thorough clean, look no further than our top-of-the-line brick washing service for your Snohomish home. Brick is a popular finish for a great many homes, but as sturdy as it is, your masonry still needs routine maintenance for the very best results. If you're in the market for the quickest, easiest, and most efficient way to clean your residential brick surfaces from top to bottom, then our service is an absolute must. After all, we proudly provide top-quality pressure washing for Snohomish and the surrounding communities, and we'd love an opportunity to work with you and your residential property.
To get started right away on restoring the look and feel of your brick surfaces, get in touch with us today at 206-250-9722. We just know you'll absolutely love the results!
GWP SOFT WASH LLC: YOUR LEADING MASONRY CLEANING SPECIALISTS
Professional brick washing is the perfect way to improve the overall look and feel of your Snohomish home in less than half the time it takes to manually scrub down your exterior surfaces by hand. We'll expertly eliminate any unsightly stains and substances from your brick to help keep it in the best possible shape all throughout the year. Dirt and grime are simply no match for our team of skilled professionals!
Looking for another one of our fantastic residential pressure washing services? In addition to high-quality brick washing, we also offer thorough concrete cleaning for your driveways and sidewalks!
HOW WE CAN MAKE YOUR OLD BRICK LOOK LIKE NEW
While older brick definitely has its charm, that doesn't mean it doesn't need a good wash to eliminate any potentially harmful dirt, grime, and organic growth from the surface. Clean exterior surfaces certainly look nice, but cleanliness also goes hand in hand with healthiness. Stubborn stains and substances can quickly wear down the quality of your residential masonry, leading to costly repairs or replacements further down the line if left unwashed for too long.
Our professional brick washing service is a great way to ensure that even older brick is in the best possible shape all year round. Depending on the condition of your brick, we'll adjust our pressure settings as needed in order to deeply clean your masonry without the risk of damage. Expert pressure washing will do so much more than simply enhance the overall appearance of your brick surfaces—it will also help keep them safer, stronger, and far better equipped to deal with the elements for many more years to come!
GET A QUOTE TODAY WITH YOUR LOCAL PRESSURE WASHING COMPANY IN SNOHOMISH