Monroe Washington Pressure Washing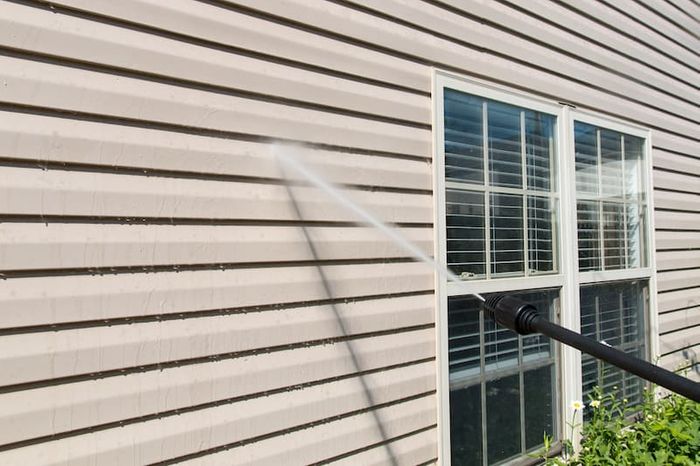 MONROE'S LEADING PROVIDER OF EXCEPTIONAL PRESSURE WASHING SERVICES FOR RESIDENTIAL PROPERTIES
We understand that many Monroe homeowners take a great deal of pride in performing routine exterior maintenance for their residential properties by themselves, but sometimes it's best to call in a pro for the job. If you're in need of a top-notch professional pressure washing company to polish all of your exterior surfaces to absolute perfection, then the team here at GWP Soft Wash LLC is always here to help. We can remove even the most stubborn stains and substances from virtually any material—from your gutters to your vinyl siding and everything else in between; we'll make sure it's spotlessly clean!
GWP Soft Wash LLC proudly provides the following selection of high-quality pressure washing services to residential properties in Monroe and the surrounding areas:
Brick washing
Concrete cleaning
Gutter cleaning
House washing
Roof washing
Window cleaning
HOW PROFESSIONAL PRESSURE WASHING TRULY BENEFITS HOMES IN AND AROUND THE MONROE AREA
So what exactly are the benefits of choosing professional pressure washing over more traditional methods of cleaning for your Monroe area home? Well, there's a lot! Pressure washing uses much less time, energy, and resources when compared to manually cleaning your exterior surfaces by hand, making it a far better and more eco-friendly choice all around. And when you add professional pressure washing to your home maintenance routine on a regular basis, you're helping ensure that your exterior surfaces are strong, safe, and healthy for many more years to come.
Not in Monroe? No worries—we may still be able to assist you and your residential property! Here's our current, complete pressure washing service area:
Bellevue
Everett
Kirkland
Lake Stevens
Lynnwood
Mill Creek
Monroe
Redmond
Snohomish
Woodinville
WHY WE USE THE SOFT WASHING METHOD WHEN IT COMES TO ROOF WASHING FOR YOUR MONROE AREA HOME
Your shingles are far more delicate than your concrete surfaces, and that's why professional roof washing is performed with a much gentler approach overall. While concrete can handle a high pressure method such as pressure washing for power washing, your shingles may not hold up to that kind of pressure. We use the soft washing method instead for this service to ensure that you get a fantastic clean without the risk of any undue damage to your shingles. This particular technique pairs a much lower pressure setting with an eco-friendly chemical solution to safely and gently wash away any imperfections from your rooftop with ease.
There are currently no reviews or testimonials; check back soon!
GET A QUOTE TODAY WITH YOUR LOCAL PRESSURE WASHING COMPANY IN SNOHOMISH