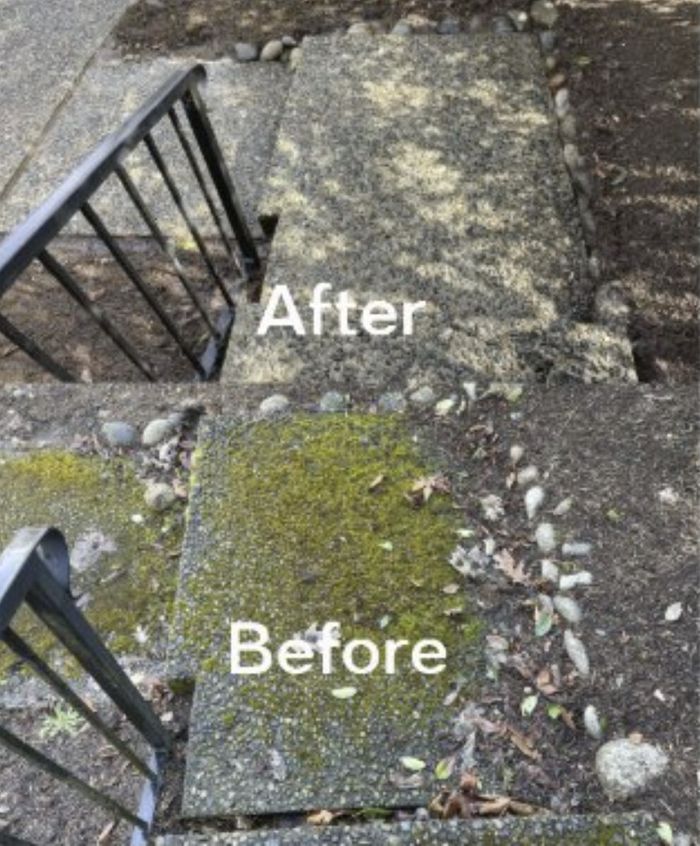 DRIVEWAY WALKWAY CLEANING IN BELLEVUE, WA
GWP SOFT WASH is a reputable pressure washing company in the Bellevue area, known for their professional services and attention to detail. They specialize in using soft washing techniques that are gentle on surfaces while still being effective at removing dirt, grime, and moss.
If it's time to get your concrete cleaned, or you're interested in any of our other pressure washing services, contact us today.
Service: Walkway/Driveway cleaning
Location: Bellevue WA
Budget: $125
Challenges of Moss Removal in the Pacific Northwest Climate
When it comes to moss removal, GWP SOFT WASH understands the unique challenges of the Pacific Northwest climate and its effect on outdoor surfaces. Moss can grow quickly and be difficult to remove, especially on roofs and other hard-to-reach areas.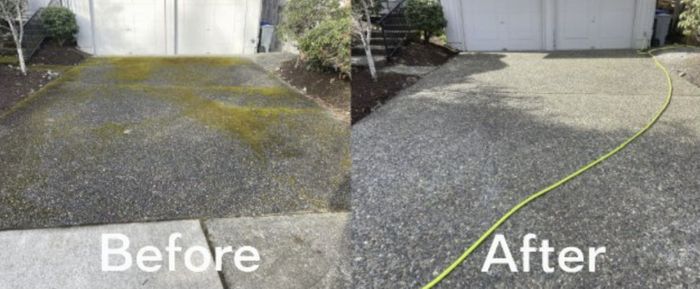 Specialized Equipment and Eco-Friendly Cleaning Solutions
To address this issue, GWP SOFT WASH uses specialized equipment and eco-friendly cleaning solutions to safely and effectively remove moss from roofs, driveways, sidewalks, and other surfaces. Their team of experienced technicians takes the time to thoroughly clean and sanitize surfaces, leaving them looking like new.
Professional and Thorough Pressure Washing in Bellevue, WA
Overall, GWP SOFT WASH's pressure washing services in Bellevue, WA, are a great option for anyone looking to remove moss and other debris from their outdoor surfaces. Their professional and thorough approach ensures that your home or business will look its best while also protecting the longevity of your outdoor surfaces.
GET A QUOTE TODAY WITH YOUR LOCAL PRESSURE WASHING COMPANY IN SNOHOMISH