GUTTER CLEANING IN EVERETT, WA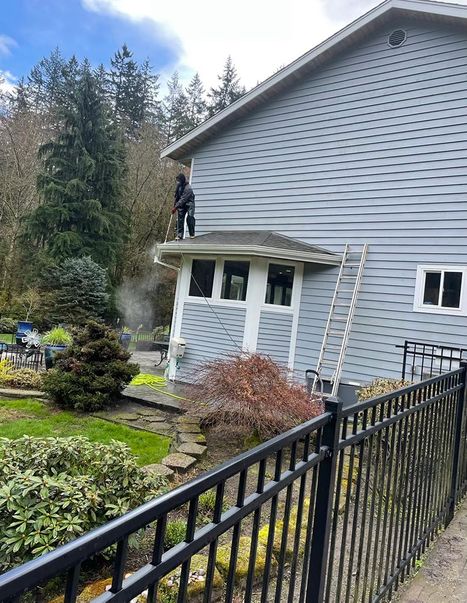 This is a gutter cleaning job we did in Everett, Washington. This was one of the three services we provided for this client. We also did a roof cleaning on this job and a siding soft wash. For the Gutter cleaning, first, we hand scooped everything out of the gutters and then rinsed it out with a pressure washer. Then we applied our soft wash solution to the outside of the gutters, which brought them back to their original white color.
If it's time to get your gutters cleaned, or you're interested in any of our other pressure washing services, contact us today.
GUTTER CLEANING PROJECT DETAILS
Location: Everett, WA
Budget: $400
Service: Gutter Cleaning, Soft Washing
GET A QUOTE TODAY WITH YOUR LOCAL PRESSURE WASHING COMPANY IN SNOHOMISH