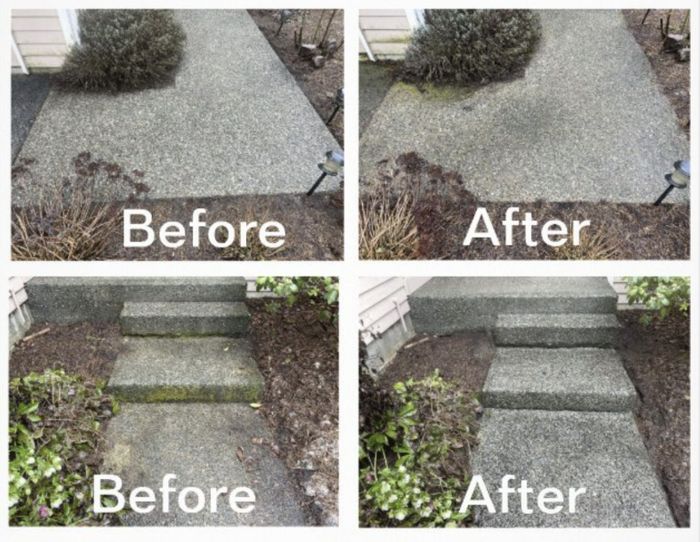 PRESSURE WASHING CONCRETE IN SNOHOMISH, WA
At GWP SOFT WASH LLC, we take pride in delivering top-notch concrete cleaning services that exceed our customers' expectations. When it comes to cleaning concrete surfaces, we utilize state-of-the-art equipment, including a high-volume pressure washer, to ensure outstanding results.
Our process is not only effective, but it also delivers exceptional cleaning performance that leaves the concrete looking brand new. With our high-volume pressure washer, we're able to penetrate deep into the concrete's pores and rid it of any stubborn stains, dirt, or grime, ensuring that no spot is left untouched.
We understand that a clean and well-maintained concrete surface is not only visually appealing but it also adds value to your property. That's why we make it our mission to provide top-quality concrete cleaning services that meet and exceed your expectations.
If it's time to get your walkways cleaned, or you're interested in any of our other pressure washing services, contact us today.
Service: Walkway cleaning
Location: Snohomish WA
Budget: $75
GET A QUOTE TODAY WITH YOUR LOCAL PRESSURE WASHING COMPANY IN SNOHOMISH