Snohomish Washington Pressure Washing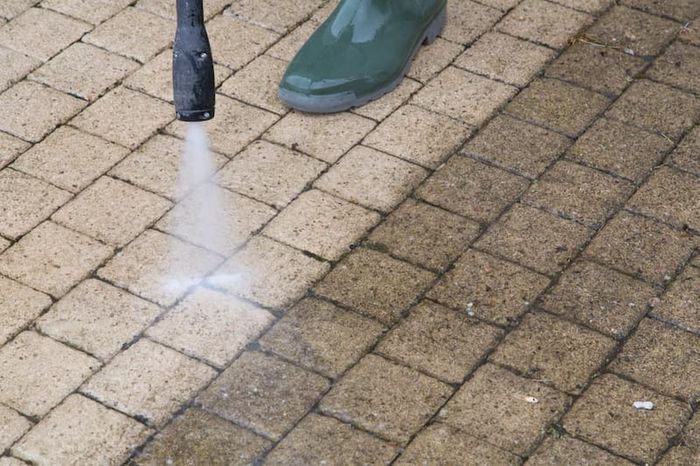 GWP SOFT WASH LLC: THE ABSOLUTE BEST PRESSURE WASHING COMPANY SERVING SNOHOMISH AND THE SURROUNDING COMMUNITIES
Are you looking to give your Snohomish property a much-needed boost in curb appeal, but you're not sure where to begin? If so, the top-quality professional pressure washing services offered by the team of experts here at GWP Soft Wash LLC is an excellent place to start! Our exterior cleaning expertise comes second to none in the industry, and we can remove every last trace of dirt, grime, and organic growth from your exterior surfaces quickly and with ease. We always aim to deliver an outstanding customer experience from the moment you call to the moment we pack up and leave after a job well done, so give us a call or fill out our online service request form today to get started!
Not in the immediate Snohomish area? Don't worry—our team may still be able to help! You can also hire us for our top-of-the-line pressure washing services in the following locations:
Bellevue
Everett
Kirkland
Lake Stevens
Lynnwood
Mill Creek
Monroe
Redmond
Snohomish
Woodinville
UNBEATABLE PROFESSIONAL PRESSURE WASHING SERVICES TO HELP MAKE YOUR SNOHOMISH PROPERTY SHINE
The team here at GWP Soft Wash LLC proudly offers an array of fantastic exterior cleaning services to homes in Snohomish and the surrounding areas. We can help boost curb appeal, maintain or even exceed your overall property value, and help you keep your exterior surfaces safe, strong, and healthy for many more years to come. There are so many amazing benefits to be had when you choose us as your go-to pressure washing specialists, and we'd love nothing more than to assist you with all of your exterior cleaning needs going forward!
Here in Snohomish, you can count on GWP Soft Wash LLC to provide the following pressure washing services perfect for polishing your residential property to absolute perfection:
Brick washing
Concrete cleaning
Gutter cleaning
House washing
Roof washing
Window cleaning
SAFE AND EFFECTIVE ROOF WASHING FOR CLEANER, STRONGER SNOHOMISH ROOFTOPS
Is your Snohomish rooftop riddled with those unsightly black, streaky stains most commonly caused by a form of algae? Do you have moss growing beneath your shingles and threatening to warp, bend, or even break them off completely? Is your roof in good shape, and you're looking to maintain that? If you answered yes to any of these questions, our top-of-the-line roof washing service is perfect for you and your property. We can get rid of dirt, grime, and organic growth to help keep your rooftop strong and sturdy year after year!
There are currently no reviews or testimonials; check back soon!
GET A QUOTE TODAY WITH YOUR LOCAL PRESSURE WASHING COMPANY IN SNOHOMISH